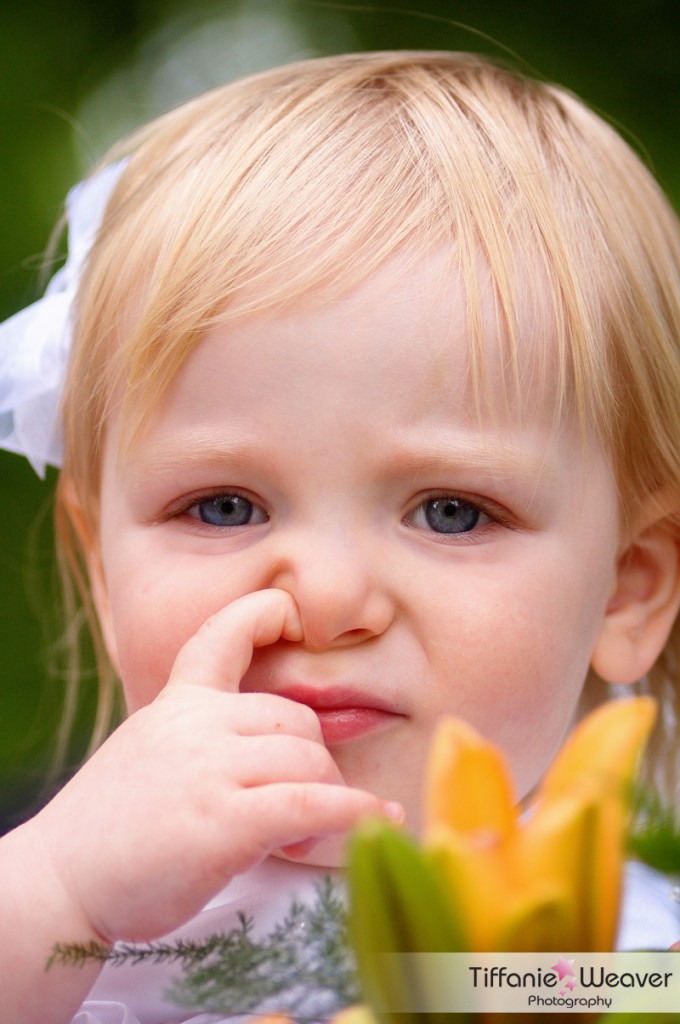 I want you to be happy with your wedding pictures, whether you book with me or not.  It's a day your going to want to remember for the rest of your life and the only thoughts going through your head when you look at your images should be "Wow, what beautiful memories!" You shouldn't be thinking about how your inexperienced photographer ruined your memories!
Odds are, this is the first time you've looked for a wedding photographer, so how are you supposed to know what to ask them?? This is a list of questions I would ask if I were hiring a wedding photographer.  I'm going to include some clarification for each question so you understand why each might be important to you. I'll also include my answers to these questions
1. Do you carry back-up equipment? (Yes, Tiffanie Weaver Photography brings back-up cameras, lenses and flashes, as does her 2nd photographer)
The question isn't IF your photographer's equipment will fail, it's WHEN will your photographer's equipment fail. Camera's malfunction, accidents happen, if your photographer does not bring back-up equipment, sure everything might go just fine, or it might not. The camera could fail just as your about to receive your first married kiss, leaving you with no pictures from the rest of your wedding, or all your pictures could be pitch dark because the flash failed.
2. Do you back-up your files? (Yes, Tiffanie Weaver Photography backs up wedding images on to 3 hard drives and burns copies once files are edited. I also leave images saved on the memory cards as long as possible)
Computers crash, and I have heard horror stories of couples losing all their wedding pictures because a photographer failed to make proper back-ups. Don't let that happen to you.
3. How long have you been shooting weddings? (2011 will be my 4th year shooting weddings on my own, before that I 2nd shot for another company for 1 wedding season)
Maybe you have a friend who takes wonderful pictures, but hasn't shot any weddings on their own, or maybe you're looking at someone who takes great portraits, but hasn't shot a wedding. That's fine, everyone has to start somewhere. However, WEDDING photography is way more difficult than almost any other type of photography. Throughout the day you have to be a portrait photographer, a landscape photographer, a photojournalist/documentary photographer, a commercial product photographer, you have to wrangle large groups, you have to work in near dark churches without flash, and dimly lit reception halls, you have to quickly switch from super dark to super bright scenes, you have to manage stressful family situations, and know how to catch once-in-a-lifetime moments and turn them into beautiful images.  All of these can be challenging for even an experienced photographer. Going with someone less experienced might mean that they miss key moments, or you might end up with blurry underexposed pictures.
4. Are you Traditional or Photojournalistic, or a mix (and what do those words mean)? ( I will take traditional formal family photos and some fun non-traditional portraits as well, usually in an outdoor setting. The rest of your wedding will be candid spontaneous images.)
This is really a matter of taste. If a photographer mentions that they have a traditional style, (these are generalizations and as always there are exceptions to the rule) usually they focus more on formal straight forward portraits, with subjects looking at the camera. A traditional photographer might stop you during the dance, cake cutting, ect.. to face the camera, pose & smile. A completely photojournalistic photographer might take all candid documentary style images, with subjects not aware of the camera, with very few straight portraits. They will not stop you for posed photos.  A photographer who provides a mix will usually devote some time for traditional formals at the alter and possibly other portraits throughout the day, with candid images for the rest of the day. If you have a preference, make sure you find out how your photographer operates.
5. What products will I receive and when? (View the investment page, send an e-mail to Tiffanie@Tiffanieimages.com or fill out our contact form to ask for a list of our collections and more information. View our Digital Files page for information on our High-resolution discs. )
This one is pretty upfront, make sure you know what you're getting. Ask questions about the items included in the package. If a disc of images is included, can you print them, are they high-resolution. Will the files be edited, if so will they be just color corrected or will blemishes be fixed? If you are getting an album, what type of album, how many pages? Will you get a say in the design process? If proofs are included, what form will they be in?
6. Can I see a full wedding? (Want to see a full wedding,  just ask. E-mail me at Tiffanie@Tiffanieimages.com or fill out our contact form to view an online wedding gallery, let me know what type of venue you're having so I can send a similar wedding)
Anyone can take a few good pictures at a wedding, heck even your 70 year old great-aunt Edna (who just picked up her first point & shoot and isn't quite sure how to turn it on) could probably catch one or two  gorgeous shots at your wedding. Of course the other 982 pictures she took might be completely unusable.  The same could be true for professional photographers, you might see 20 good wedding photos on their website, but do you know if they can cover a whole wedding, and cover it well?
Try to see if they can show you a similar wedding to yours, they might not have one at the same venue, but if your doing a church wedding, try to see another church wedding, or if you're doing an outdoors wedding, see if they can show you one of those. This is important because your photographer might be amazing at shooting outdoors weddings, but have a difficult time handling a dimly lit indoors ceremony, or a candlelit reception. Or maybe they can handle those situations just fine, but you find out you don't like the way they light the reception hall or something like that. It's better to find out before you book than after your wedding is over and it's too late to change it.
7. Consider Style! (Want to see my style? View my gallery pages and wedding photography blog posts, e-mail me at Tiffanie@Tiffanieimages.com to see a full wedding or set up an appointment to see samples)
Do you like their pictures?? If you don't like the style of photos, how contrasty the images are, special effects they apply or other aspects of the photos shown on their website/portfolio, odds are you won't like your pictures either. This one's pretty simple, if you don't like pink jeans, don't buy pink jeans, the same goes for photography. Your photographer won't magically be able to change their style to suit your style, so if you don't like what you see, move on to the next photographer.  (Yes, I do know that wasn't really a question, but it is important).
8. Do you mesh well?
Again, this one isn't really a question, but it is something to consider.  Your wedding photographer is the only vendor who will spend most of the wedding day very close to you.  If you can't stand to be around this person, that might make you very uncomfortable.  Geez, that sure sounds like tons of fun. If your uncomfortable, not only is that annoying on it's own, it will also affect your pictures, it will be harder to smile and act natural. So make sure you find someone you can get along with.
This will eventually be a permanent page on my site, but it's a work in progress at the moment. I thought I'd get this out for now and add to it as I think of things.  If any former brides have questions they think would be helpful, or wish they had asked, feel free to contribute!