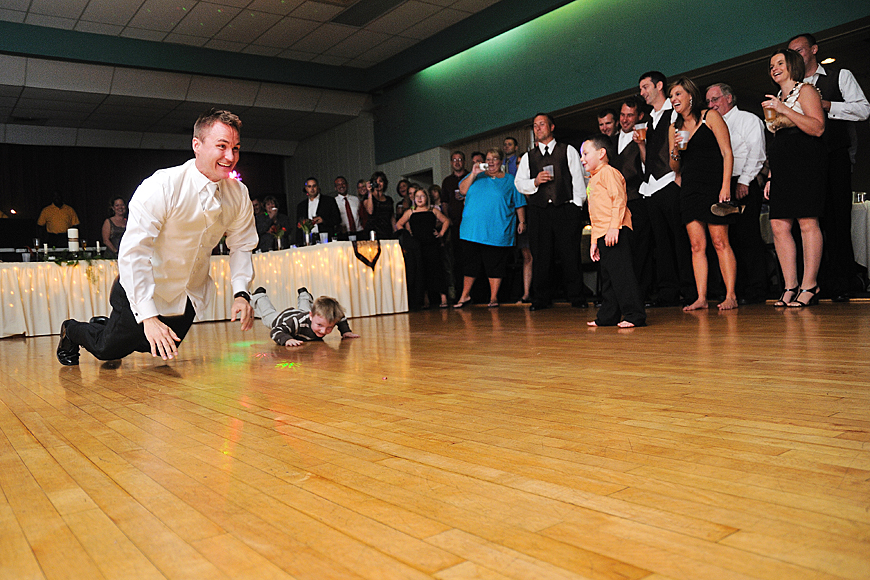 Yep, that's my brother-in-law doing the worm to Vanilla Ice!
I've been meening to post these for awhile. My little sister was married back in October, and we are so happy for her and her new husband Brent! The whole night was a blast, although it was a little weird not being the photographer all night. Obviously I still couldn't put the camera down. They did have my good friend Teresa Ousely of Wiz of Oz Photography to be their photographer. I also had my other good friend Shannon Colgan of  Shaze Impressions running a photobooth for Heather's reception.
Here are a few that I took, the photobooth shots at the end were taken by Shannon Colgan and processed by me. Had to have one of all the photographer's, it's towards the end from the photobooth of me, Teresa, Shannon and Tassy.
Ready to book your wedding? E-mail me at Tiffanie@Tiffanieimages.com or use the contact form.